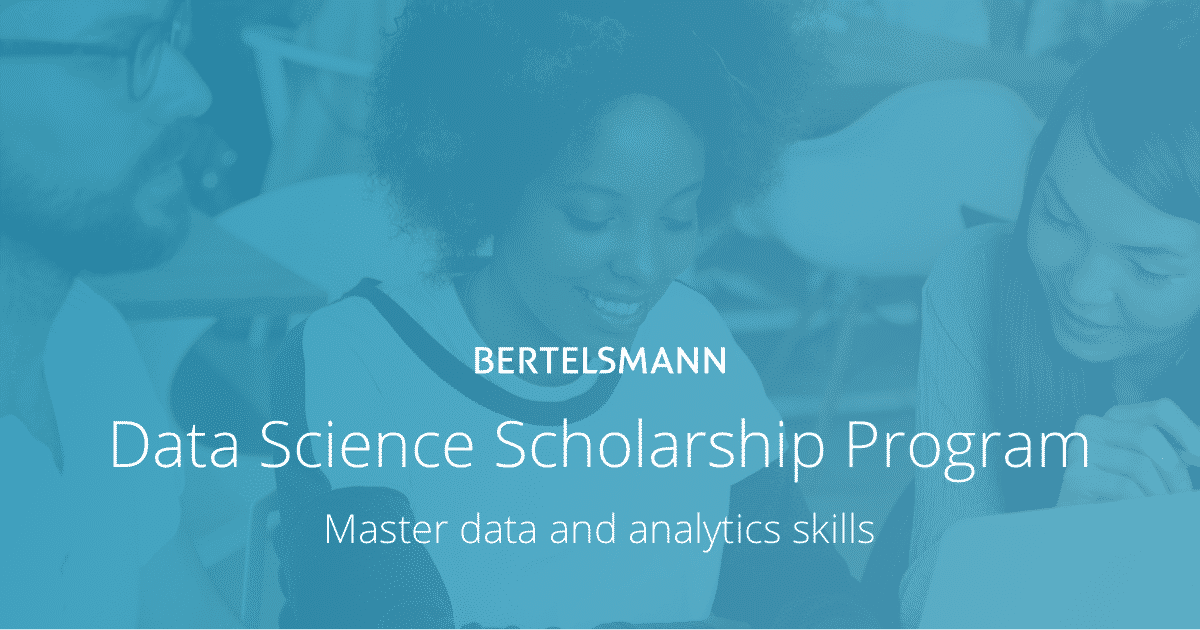 Master data skills with Bertelsmann
Learn valuable skills to launch or advance your career in our data-driven economy.
Master world-class curriculum designed for the data jobs of today, tomorrow, and beyond.
Upskill for the thousands of data-related jobs companies like Bertelsmann are hiring for!
How it Works
This scholarship is open to Bertelsmann employees as well as the general public interested in Data Science. Applicants 18 years of age or older are invited to apply. We'll review all applications and select 15,000 recipients to participate in the Scholarship Challenge Course. This is where your learning begins! You'll spend 3 months learning all about the statistics you need to succeed in the world of data. Top students from the initial Challenge Course will be selected for a full Nanodegree program.
Intro to Descriptive Statistics
Entry point for those interested in Data Science, Economics, Machine Learning, or analytics.
Learn the basic concepts used to describe data, explore data, use statistical research methods, compute simple probabilities, visualize data, and make predictions with data.
Self-paced course lasting three months and requiring 5-10 hours of study per week.
"Bertelsmann is becoming more and more digital, so promoting digital skills is one of our top priorities. Data Science is particularly important for many of our digital businesses, and we are very pleased to be offering 15,000 scholarships. Together with our partners Google and Udacity, we are thus attempting to counter the shortage of specialists in the technology sector."
Author: Bertelsmann
Subtitle: Included

Size: 1 GB
Download Now
https://www.udacity.com/bertelsmann-data-scholarships.