i've downloaded Advanced Web Attacks and Exploitation Course From a site but there is password on the archive,

can anybody please help me??

i need the password.

SITE :-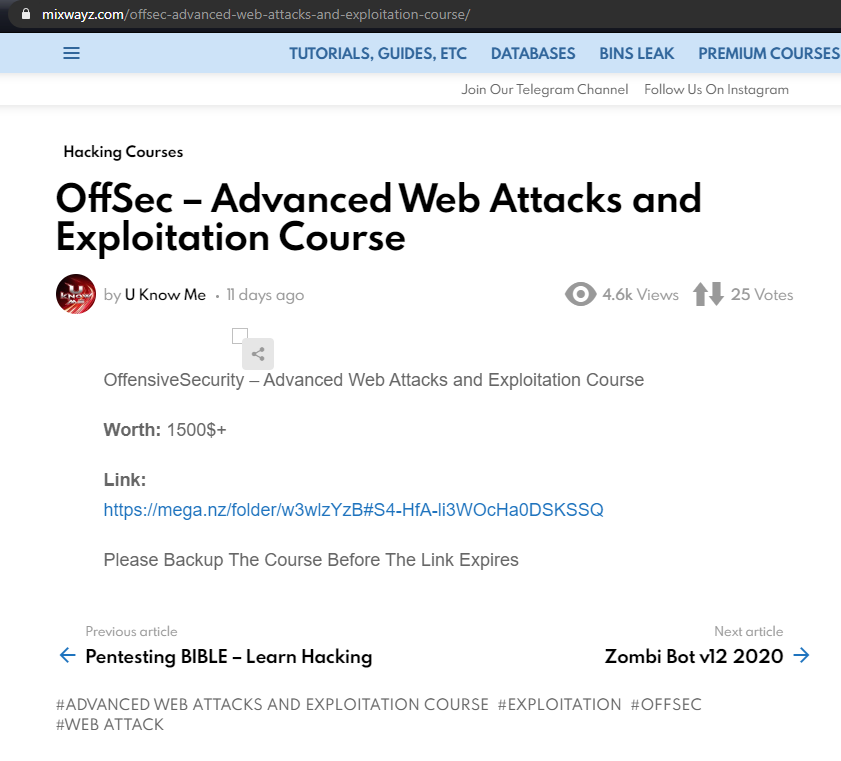 The Link Given On The Site Is Expired But I've Backup the File in my own Drive.

Link :- https://mega.nz/folder/vx8XmA5J#qPd3tawyjY-71r1rfG744g


Please Comment The Password if Anybody Know..

Thank You So Much...

​